Referral Center
Do you have a friend that plays poker without rakeback? Chat with your friend all the time and ready to refer him and earn a share of his rakeback? If so now is the time to refer him to RakebackPros and get a piece of his rakeback for life! Simply sign up for an account and we will provide you with a unique referral link, give him the link and you will be earning money in no time!

Referral Link
After registration, we will provide our members with their unique referral link. The link can be easily found under the Referrals tab in the members area. You can use the referral link provided to refer new users to RakebackPros to be able to earn a percentage of eligible earnings.
Referral Rate Earnings
Currently any referral you make will receive current market rates for rakeback and you will receive a variable referral rate according to the table below.
Tiers for Everyone
If Referred Player MGR is Over
You Will Receive
$0
3%
$5,000
3.5%
$15,000
4%
$30,000
4.5%
$50,000
5%
Examples:
If your referred players produced $8,000 MGR, then you will receive $8,000 X 0.035 = $280
If your referred players produced $20,000 MGR, then you will receive $20,000 X 0.04 = $800
Multi-Level Referrals
Did you know that you can now earn money for the players that your referrals refer?
If you refer Player A, you receive a share of that players rake (rates explained above). Now, if Player A refers Player B, you ALSO earn a share of Player B. For full rates and details please see the table below.
Multi-Level Referral Breakdown for Everyone
Level 1
Variable According to Above
Level 2
1%
Level 3
0.5%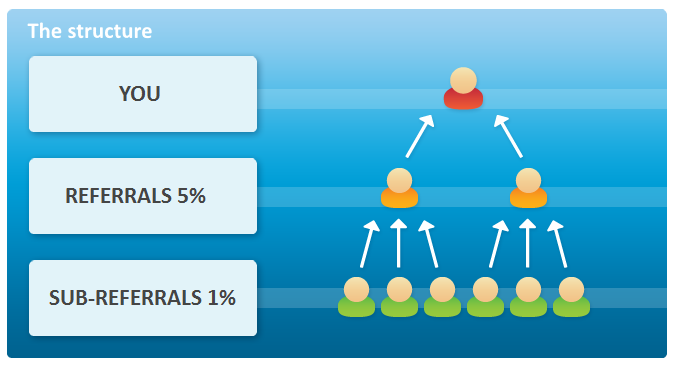 * PokerStars, 888 Poker and WPN rooms are excluded from the referral program